Devlog #101: The new demo is here!
---
Yup, you've seen the news - after a year I've released another demo of Shardpunk!
You can grab the latest demo on Steam or on GOG.
I won't be listing all of the changes that made it to this demo, as it would take too much space; the game is still in development and I am moving features around all the time, so many things that were present in the previous demo work completely different. Here's a brief list of the stuff that I believe is the most important:
More playable characters
There are seven unique playable characters that you can choose from, each one of them coming with their own set of skills. Three of the character models were present in the previous demo; four of them are new.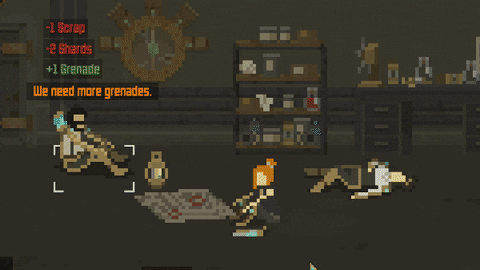 Pistols as a new weapon type
Pistols, next to heavy weapons and sniper rifles are the new thing in Shardpunk. Two pistol-wielding characters that are present in the game are able to shoot twice per turn or shoot and reload (that's the unique perk of pistols in the game).
Fusion Cores became weapons of mass destruction
If you follow me long enough you know I am a sucker for risk/reward mechanics. That's why I introduced another role for Fusion Cores which were originally used for unlocking shelters. Now you can use them in combat and fry your enemies with lightning bolts.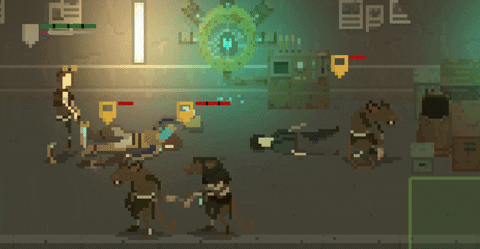 Shelter phase revamp
Shelter phases are now simplified - I've introduced a common shelter action points pool that makes the decision-making process less complex. Also, there are more actions that can be performed there - along with weapon customization.
Now, the demo has a similar length to the previous one. You can play through one mission (it will be taking place in the streets or inside a factory, and each of them has a set of random locations) and then go through one shelter phase. This, combined with the possibility to test out different character combinations gives a good amount of replayability. Also, last but not least - feedback is everything. There is a link to a survey in the game, so do make sure to leave me some feedback after you have your fun with the demo. Take care!